Send Flowers – with Fragrance

The challenges of the best flower delivery service with Valentine's Day. The biggest disappointments and our solutions.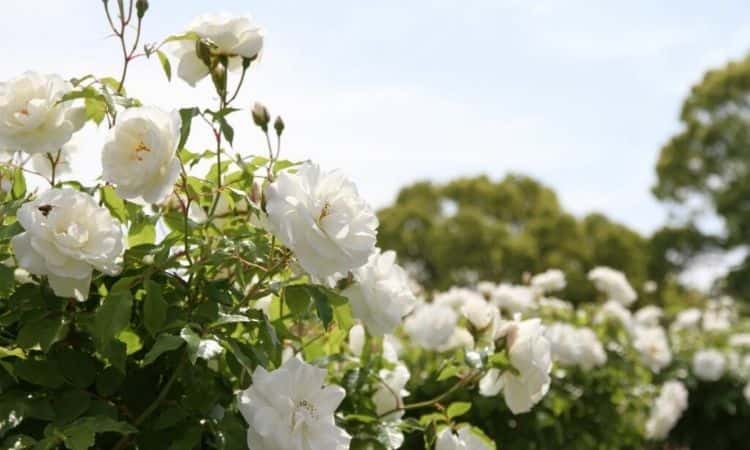 The Top Complaints of Valentine's Day Flower Delivery?
Flowers delivered too late, or not at all
Flowers are not the same as in the picture
Valentine's day flower delivery is so expensive
Poor quality, flowers last only days, no fragrance
Reasons and Solutions
Disappointed ratings of late Valentine's Day Flower Deliveries are the most common complaints you will find on internet. The cause could be that 'Big Flower' 1-800-flowers, FTD, Flowers For You, UrbanStems, Bouqs are not growers, nor florists. Those are online platforms. Fresh flowers have to be available at local level, pre-distributed at local florists. Big Flower then takes in your order, your cash, takes its cut and places a delivery order on local level. As you can understand, the more parties involved, the more errors occur. A farmer and a florist have a lower margin of error. Our income depends on service, not salary.
Natural Fragrance is a flower farm with a solid nationwide distribution network. Fragrant flowers hydrated to last 4 months can be express shipped and are also available Amazon Prime.
What You See Is [Not] What You Get
The unequivocal reason why this happens is again 'Big Flower' but also the longevity of fresh flowers. Fresh flowers cannot be delivered 'from the shelf'. The logistic supply chain is a 'cold chain' and the flowers need to be pre-distributed on local level. If i.e. an order is taken in New york, to be delivered in Chicago, and Chicago did run out of that pink rose in the picture of the bouquet, a white lily is added.
At Natural Fragrance you guaranteed "Get What You See". A premium large 4″ delicious smelling rose, exactly as in the picture. The roses are harvest and hydrated on the farm to last up to 4 months. We have became experts in packaging and distributing the roses in the days leading up to Valentine's Day all over the country.
Did you know that the price of flowers ordered online exists roughly for one third Advertisement Costs, one third Platform and Distribution Cost and Profit. Only a third is the actual cost. The cold hard truth is that 'Big Flower' can outspend your local florist and farmer on advertising and garner enough market power to negotiate the lower cost.
Natural Fragrance takes another approach. Natural grow fragrant flowers normally very short lived. [See this video] The blooms are hydrated to last 4 months. Package those in an ISTA-3A certified compact weather and shock proof shipping box. We do all inhouse and only last mile rely on third party help. Natural Fragrance never discounts, giveaways or any of that marketing stuff. We just make an honest buck with year round a fair affordable price .. for everyone.
Consistent Quality, Longevity & Fragrance
Demand for Valentine's Day Red Roses on February 14th means peak demand. Rose plants cannot produce flowers on demand. 99% of all roses sold in the U.S. are imported from farms in Colombia and Ecuador. Roses are hoarded since Christmas in deep coolers and flown in by plane. A amazing herculan logistic operation. With errors and quality risks. On top of that the large populated parts of the U.S. can be experiencing harsh weather at Valentine's Day. Flowers like sun, not frost and rain.
It is very ironic that during highest demand, the highest priced flowers will be the most prone to poor quality.
Natural Fragrance, a family operated domestic fragrance flower farm from Santa Barbara county California USA. Since we engineered our method to make our classic fragrant roses last 4 months we can offer you unique gifts for Valentine's Day. Long lasting delicious fragrant roses delivered affordably, quick and without cold or shipping damage.
Last take away
If anything goes wrong with your Valentine's Day Flower Delivery. Give us a call at 888 525 1159. We, the owners and family members of Natural Fragrance will be at Customer Care Service picking up the phone and helping you out. Because we care.