Why are flowers so expensive?

Cheap flower delivery services under $20 have a few things in common. According to our floral & fragrance expert.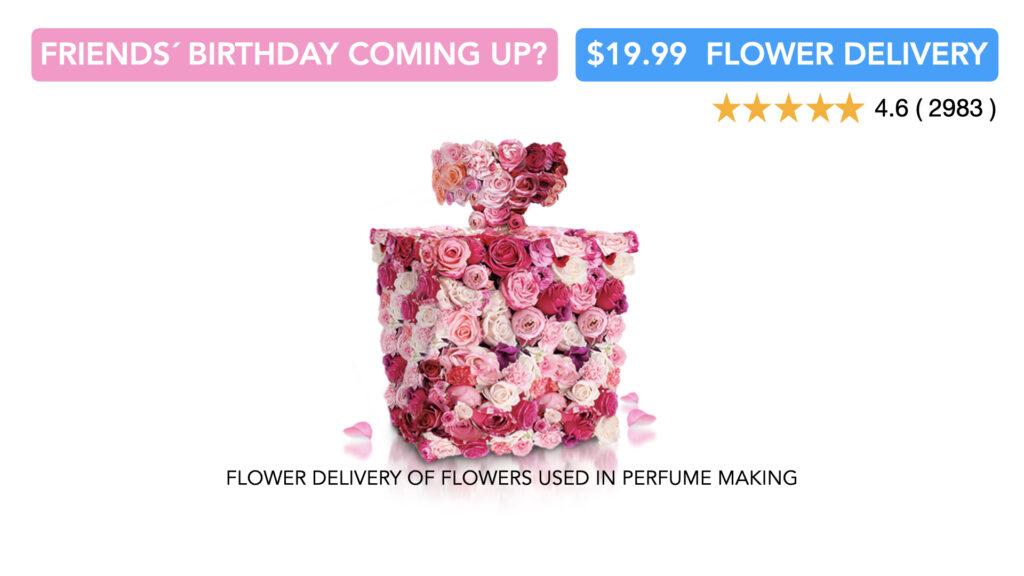 To better understand the floral delivery industry you need to follow the money. And yes, with an annual 10 billion dollar it is an industry. Dominated by platforms like 1-800-flowers, FTD, TeleFlora, FarmFresh and UrbanStems, who take your order, take their cut and pass the order through to a local flower shop to deliver it to your door. The work and services are provided by mostly family operated flower farms and flower shops.
Flowers are delicate, have high maintenance, are perishable, labour intensive to grow, mostly imported and shipped cross continents from field to florist. With Mother's Day in May approaching you may find yourself wondering about what are the true costs of the bouquet of joy you are ordering. As it turns out the real cost may surprise you.
The real reason why flower delivery is so expensive
Advertising, shipping and flower delivery platforms take up a staggering 70% of the price of your sun powered floral surprise. The rest covers the time and dollars flower farmers spend to meet holiday deadlines and the effort florists make to meet supply to demand.
Flowers having taken months and months to cultivate, bloom in days. Farmers' crops and florists inventory can be rendered valueless if not sold in time. As you can imagine, mismatches will occur, with the farmers and florists bearing the financial risk.
It is your local florist who keeps the flowers in stock, not the floral delivery platforms where you place your order.
The economics of cheap flower delivery
Floral delivery platforms persuade you with advertising, a pretty picture and pricing. They all have a cheap flower delivery under $20 or $30 entry level option that seems affordable.
A closer look learns that all offerings throughout those sites "may vary in color shade, composition and flowers used" The excuse given is seasonal availability. The real reason is to give the florist the possibility to unload its overstock with a cheap flower delivery option while the platform can offer a cheap entry level.
It is the way our flower industry runs smooth and has been matching supply and demand. The downside is that it is also the cause of the top three disappointments on flower delivery services' review sites.
Top 3 negative experiences with flower delivery
Why are flowers so expensive?
The flowers delivered are wilted or of poor quality
The flowers delivered were not as in picture
I wouldn't be writing this, if I did not have the solution for you. Natural Fragrance family owned Santa Barbara CA fragrance flower farm engineered a new concept.
Delivering farm fresh flowers nationwide, no platform or florist involved. Natural Fragrance grows flowers used in perfume making. Their fragrant flowers are hydrated with a skin care type moisturizing cream. The fragrant blooms can take in moisture from the air and stay fresh 4 months. See more in this video.
Taking the edge of the balancing act of perishable flowers, supply and demand. Natural Fragrance delivers exactly on time, exactly the flower in the picture of the highest quality. Offering great value with classic fragrant varieties that will last 4 months! Made in the USA.